Sins of your ancestors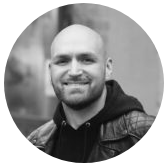 When your prayers just are not being answered, you may have to repent for the sins of your ancestors. Consider this: The LORD God … will visit the iniquity of the fathers on their children and grandchildren to the third and fourth generations. Exodus 34:6,7. You may have to use bloodline prayers.  
Suppose someone in the fourth generation continues to sin. Then the iniquity can continue for another four generations. The cycle can be stopped using bloodline prayers.
Watch the video below.
Testimonials from bloodline prayers
In the video below you will hear two testimonials of the results of bloodline prayers. The first is about a heart condition. The second one is about a man in a coma whom the doctor left for dead.
The main requirement
If you want to rid a person of their ancestral iniquities, the main requirement is that they are in a covenant with God. That means that they are totally dedicated to the kingdom of God. He is their Lord, He is their king, He is their saviour, He is their everything.
Note that the devil will fight those covenants. He does not want you to have them. When we are in a covenant with God, we are growing in authority. When we have authority, we can take back the ground he has stolen from us.
Sample prayer
The video below has a sample prayer of reversing an ancestral curse. Perhaps someone in your bloodline sinned in such a way that you have financial struggles all the time. This prayer is designed to help you eliminate those struggles.
You may have to be willing to use those finances for kingdom purposes. Then you should forgive your ancestors for using wealth for ungodly covenants. You should ask the Lord to redeem you from these covenants. Then you ask the Lord to release the finances that were stolen from your ancestors.
Watch the entire It's Supernatural television interview between Hrvoje Sirovina and Sid Roth.