When Joan Hunter prays for people, psychological and emotional trauma are reversed. This in turn can reverse diseases and other infirmities.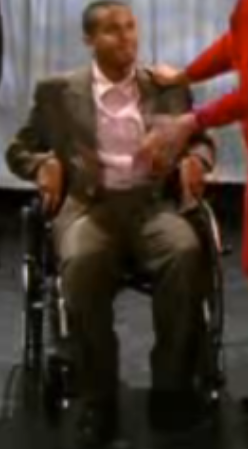 Joan Hunter prayed for a man who had been crippled from birth.
The man got out of the wheelchair and began running around the church.
Memories of emotional trauma
She prays for people who have had emotional trauma. The memories produced by the trauma are erased.
These memories can produce anger, stress, worry, bitterness and depression. These in turn can produce disease.
In one case Joan Hunter prayed for someone who was released from the effects of so much trauma that she INSTANTLY went from size 18 to size 14. Within the next week she went down to size 12.
Watch the It's Supernatural TV interview between Joan Hunter & Sid Roth.
Listen to five radio interviews with Joan Hunter.