Bipolar medication for 20 years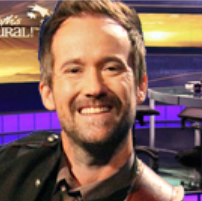 At age 12 a doctor diagnosed John Waller as a manic depressive (today called "bipolar"). He was on medication for 20 years. Then he had a bipolar reversal.
At age 23 he got married and presented his wife with a very difficult life. She had to go out to work while he babysat (and did an abysmal job of it.)
Bipolar reversal
After two people came over and ministered to him, his depression was reversed. Now he travels around helping people to get free from their problems.
One of the big keys is in Proverbs 18:21 — Death and life are in the power of the tongue, and those who love it will eat its fruit.
Learn about John Waller's bipolar reversal. See and hear the interview with John Waller.
Watch the television interview between John Waller & Sid Roth.