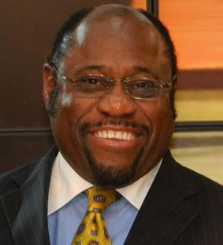 Rev. Dr. Myles Munroe talks about fasting in the videos below. Please note that fasting is not for  everyone. Do not fast unless the Lord tells you to.
Benefits of fasting
The various videos below talk about the various benefits of fasting:
Mental clarity.
Purity of heart and mind.
Increased hunger for the Word.
Physical health.
Weight loss.
Saving money.
Purifies your body.
Can protect some people from cancer.
Spiritual freedom.
Physical freedom.
People can become less irritable and more pleasant to be around.
Sometimes they become more generous.
Ability to see spiritually increases.
Increased mental retention.
Corporate fasting
The Bible talks about having a personal fast in a number of places. It also talks about corporate fasting in a few places. One of them is in Joel 2:15-16. Blow the trumpet in Zion,declare a holy fast, call a sacred assembly. Gather the people, consecrate the assembly; bring together the elders, gather the children,  those nursing at the breast. Let the bridegroom leave his room and the bride her chamber.
This is explained in the short video below.
More than staying away from food
Why have we fasted and You do not see? Why have we humbled ourselves and You do not notice? Isaiah 58:3a
In the passage above, the people fasted and yet God did not answer their prayers. The reason was because they stayed away from food while having behaviour that displeased the Lord.
This is explained much more fully in the video below.
Increasing spiritual clarity when worship is accompanied by a fast
While they were worshiping the Lord and fasting, the Holy Spirit said, "Set apart for me Barnabas and Saul for the work to which I have called them." Acts 13:2
In the above passage, the Christians decided to worship and fast. The consequence was the Holy Spirit told them precisely what to do. Paul's ministry was born.
Expect to become more prophetic while you are fasting.
The requirements of fasting
Fasting is not dieting and it is not just missing a number of meals. If God is not the focus, your fast is useless.
Figure out how much time you would ordinarily be spending on a particular meal. Spend that amount of time with God. Read the Bible, meditate on the Word, talk to God and wait on the Lord.
Listen to the video below.
Listen to the entire message by Rev. Dr. Myles Munroe.