Reaching our destiny via the courts of heaven
There are books in Heaven revealing destinies — destinies of people all the way to destinies of nations. Often it requires activity in the courts of heaven for a destiny to be fulfilled. We have to step into Heaven to deal with all sorts of legal issues. These are the legal issues the enemy is using to prevent us from reaching our destiny.
Learn more about the courts of Heaven in the video below.
Satan wants to take away our destiny
Psalms 139:16 talks about a time before we were born.  It says that our destiny was written in heaven.  But the devil is trying to detour us away from that destiny.
For example, think of the story in Luke 22:31 where Jesus is speaking to Simon Peter.  Jesus says that Satan has desired to have him.  "Desired" here means that Satan has demanded that Peter be put on trial.  Satan is saying that Peter is disqualified from his destiny because of things he has done.  But Christ is saying that He has gone to court for Peter and Peter will get what was destined for him.
This is explained more fully by Robert Henderson in the video below.
The greatest legal transaction in history
The greatest legal transaction in history took place when Jesus died on the cross.  When Jesus said, "It is finished", that meant that every legal mandate was now met.  After Jesus died, all people were given the legal rights we see in Isaiah 53.  Jesus took our sickness, our pains, our sins and our iniquities.  Watch the video below.
We can now have the legal right to be free of sickness, pains, sins and iniquities.  Learn how to be free of these problems.  Absorb the rest of this blog post.
Your adversary the devil
1 Peter 5:8 says, "Your adversary the devil goes about like a roaring lion seeking whom he could devour."  "Adversary" is from the Greek word "antidikos".  It means "one who brings a lawsuit".  The reason some important prayers are not answered can be because the devil has a legal case against us.
Think of the parable of the unjust judge.  The widow did not yell and scream at the judge.  She asked the judge for a verdict that would render her adversary unable to legally operate against her.
This concept is discussed in the video below.
Reversing His Son's Depression
Robert Henderson's son had been in a deep depression for two years. He prayed for his son multiple times. That had no effect.
Then the Lord told him to take his son to the Courts of Heaven. He did. There he:
Repented for any fault his son had as a father & a husband. He repented for his son believing the lie of the enemy & for anything else he could think of.
Then he repented for any negative thing he had said to his wife about the boy.
He prophesied his son's destiny.
He rebuked the spirit of depression.
The whole thing took about 15 minutes. His son's depression lifted. What he could not do in two years of prayer he did in 15 minutes in the Courts of Heaven.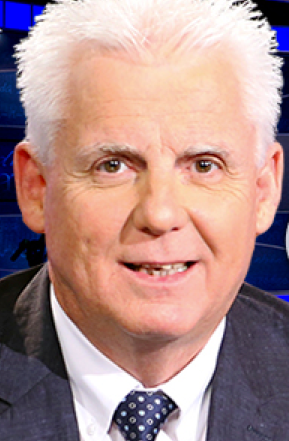 Watch the complete interview between Sid Roth and Robert Henderson.
More teaching on the courts of heaven
One reason Christians lose
Satan is the accuser of the brethren. What if he accuses you in the courts of heaven & you do not show up? You may just lose because you did not defend yourself.
Simon, Simon, Satan has asked to sift all of you as wheat. But I have prayed for you, Simon, that your faith may not fail. Luke 31-32a
Meditate on the above passage. Q. Where did satan ask to sift Peter like wheat? A. In the Courts of Heaven.
But, according to Ian Clayton, Jesus went up to the Courts of Heaven and petitioned on behalf of Peter.
Someone has to defend us against the accuser of the brethren.
One p.174 Ian Clayton says: Too many intercessors have been caught  and trapped on the earth trying to eventually go to Heaven instead of realizing that they could go to Heaven immediately, do transactions and win!
On p.177 Ian Clayton says: The courtroom of God is also where angels are released on assignment to see it come to pass on earth. It is done in the courtroom, not on the earth. As intercessors we spend so much time praying down here and it has been good, but we have not always had the victory. We have to learn another way.
Justin Abraham
The video below is a clip from a longer video called Courts of Heaven|Podcast with Justin Paul Abraham. Here we have an example of Justin Paul Abraham changing British Politics by exercising his rights in a Court of Heaven.
Links
Session 1
Valuable notes on the courts of heaven
The Courts of Heaven, XP Media
Notes from Robert Henderson
The Courts of Heaven, podcast with Justin Paul Abraham
6 Types of Courts in the Courts of Heaven
Sample prayers in the Courts of Heaven
Lawyer compares legal system with Courts of Heaven
Heaven's Court of Redemption
Language of the Courts of Heaven
Justice in the Courts of Heaven is measured against the Word of God. Satan even uses scripture to accuse the brethren. He tells God how people acted contrary to the Word of God.
Before going into the Courts, it may be a good idea to decide upon some of the scripture you want to use. Meditate upon them.
More in The Language of the Court section in this website.