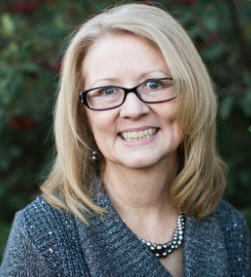 Recently I heard Steve & Wendy Backlund speak in a couple of meetings. The sessions were about igniting hope within us and helping us walk in our destiny. Their speech was full of what can be called "wisdom bombs".
Some of their wisdom bombs
Below in headline form are a number of those wisdom bombs. In some cases I have given a bit of an explanation. To learn more, go to their website.
* You never stop learning when it comes to discovering and walking out God's truth for your life
* Be okay with the process; God's okay with process. Just notice the milestones, notice the improvement, and keep going!
* The more inner unity you have, the more powerful you are
Our subconscious mind takes over the conscious mind. Our subconscious can cause resistance and we end up sabotaging ourselves with our belief systems.  Arise, shine, for your light has come, and the glory of the LORD rises upon you. Isaiah 60:1
The more inner unity you have with a promise, the greater weight and authority it carries when you speak it. That's the goal of the Word, we want to have inner unity with it.
* If we try to change our circumstances without changing our beliefs, the chances of experiencing long lasting change will be unlikely
Do not conform to the pattern of this world, but be transformed by the renewing of your mind. Then you will be able to test and approve what God's will is–his good, pleasing and perfect will. Romans 12:2
Beloved, I pray that in all respects you may prosper and be in good health, just as your soul prospers. 3 John 1:2
* The secret to thriving in life isn't the ability to avoid being caught up in issues, but the ability to know who you really are in the midst of whatever life brings your way
God said, "I only want you to have thoughts that motivate you to keep changing."
* We believe there are no hopeless circumstances, only hopeless people
* We are told that the God of hope will fill us with "all joy" when we believe
May the God of hope fill you with all joy and peace as you trust in him, so that you may overflow with hope by the power of the Holy Spirit.   Romans 15:13
* Increasing joy is one of the evidences the renewing of the mind is working
You have loved righteousness and hated wickedness; therefore God, your God, has set you above your companions by anointing you with the oil of joy.  Hebrews 1:9
Joy is the second fruit of the Spirit listed in Galatians 5. The fruit of the Spirit is love, joy, peace, patience, kindness, goodness, faithfulness, gentleness, self-control. Galatians 5:22-23
* There is always a solution. I don't know what it is, but God has one for this situation.
* Every area of our life not glistening with hope means we are believing a lie, and that area of our life is a stronghold of the enemy
If the truth sets you free, then a lie will restrict you
* The goal is not only to be like Jesus, it is also to believe like Jesus
Do not conform to the pattern of this world, but be transformed by the renewing of your mind.  Romans 12:2a
* Let's Just Laugh At That
Steve says, "I began to laugh at the lies of the enemy. I have been doing it for years now, and I like it. Lies sound really real in the darkness of our thinking, but they are laughable when brought to the light of our words."
The One enthroned in heaven laughs; the Lord scoffs at them. Psalm 2:4
Go to Steve & Wendy Backlund's website.