Traveling through time
Kevin Zadai had a weird supernatural experience. He was on an airplane with his wife when an angel suddenly appeared in the aisle. The angel took him out of the plane and through the time dimension.
He ended up on a path he did not recognize.  He saw a man was walking towards him in the distance. Kevin watched as the glory of God came upon the man who then disappeared.
The glory of God radiated out and almost knocked Kevin & the angel over. The angel said that the man was Enoch, walking into eternity without ever experiencing death.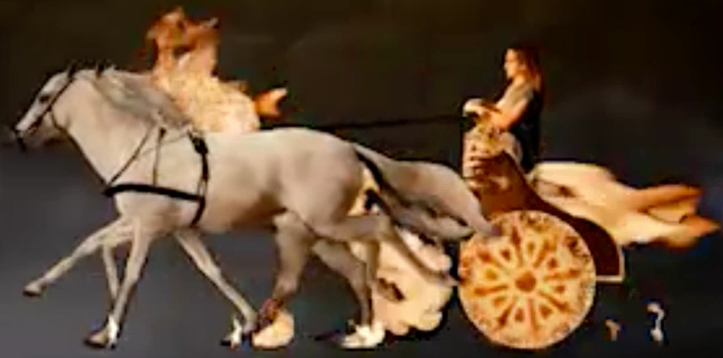 The angel took Kevin to another period where he saw a chariot of fire taking Elijah into eternity.
Watch the rest of the story in the video below.

Glory of God increasing
Kevin believes that we are in the beginning stages of the last move of God on the earth. The manifestation of the glory of God is about to increase.
Many people have been going through difficult times. That is about to change. They are about to be going into a time of great favour.

Giving God excuses, supernatural consequence
Keith Ellis was pinned to the floor. God asked him when he would surrender to help win the world to Christ.
Keith gave five excuses as to why he could not preach. One excuse was that he had no formal Bible education. The Lord told him that problem would be fixed. All he had to do was surrender to the Lord.
That evening he went to church and the pastor said he could not preach. Keith preached in his stead. Revival broke out.

A mile marker today
Many people have been going through difficult struggles. Things are about to change in the spirit realm. We're at a mile marker today.
Weeping may last through the night, but joy comes with the morning.
                    Psalm 30:5
Expect to come out of the wilderness into the promises of God. God is about to give people beauty for ashes.
To appoint unto them that mourn in Zion, to give unto them beauty for ashes, the oil of joy for mourning, the garment of praise for the spirit of heaviness.                 Isaiah 61:3a

Speaking in tongues
I thank God that I speak in tongues more than all of you. — Paul in 1 Corinth 14:18
Twenty-three years previous to this broadcast Jesus Himself told Kevin what was the #1 supernatural thing he could do. That was to speak in tongues.
One day Kevin spoke in tongues using an earthly language. Someone who knew that language interpreted it for him. Kevin had told of events that would be taking place and they did.

Watch Sid Roth as he interviews Kevin Zadai & Keith Ellis.