Getting Into the Dark Side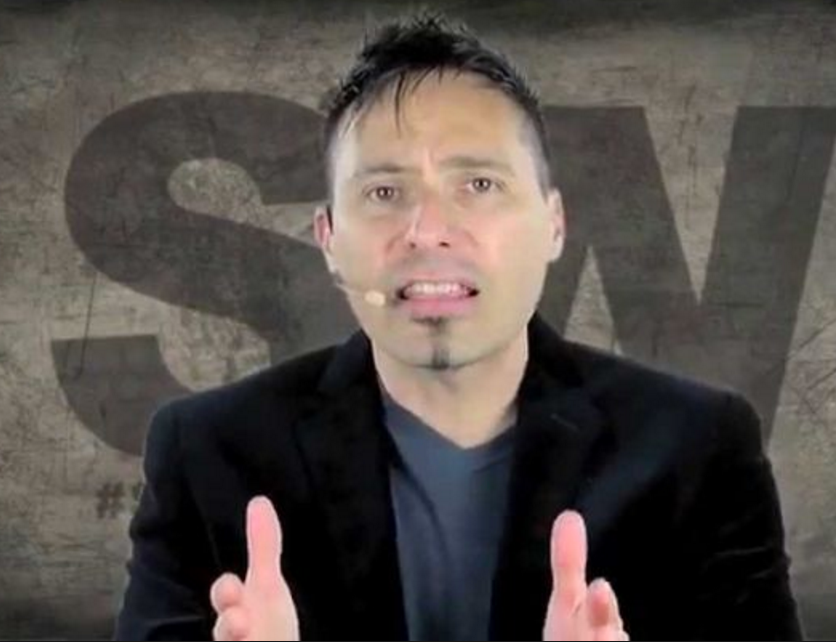 Ryan LeStrange was a victim of spiritual attack through no fault of his own. When he was a child, a family member locked him in a dark closet and told him ghost stories from outside the door.  He was full of fear until he was delivered years later.
As the years went by, he got deeper into the things of the demonic. This started to get reversed as a result of getting in trouble with the law.
My people are destroyed for lack of knowledge.  Hosea 4:6a
Watch the video below to learn more.
Our struggle is not against flesh and blood, but against the rulers, against the authorities, against the powers of this dark world and against the spiritual forces of evil in the heavenly
realms.  Ephesians 6:12
What is "spiritual attack"?
to another the working of miracles, to another prophecy, to another the ability to distinguish between spirits, to another various kinds of tongues, to another the interpretation of tongues.    1 Corinth 12:10
Spiritual attack is the coordinated series of events coming from the realm of hell to stall your destiny & shipwreck your faith.
Demons in hell know people's destiny. They have planning sessions on how they can reverse a person's destiny.
So, they may give someone a spirit of
Anger
Depression
Lust
Loneliness
or any of a myriad of different types of demons to sidetrack a person.
Getting set free from spiritual attack
Often people cannot overcome a spiritual attack because they do not realize that the problem is demonic.  Sometimes they need someone else's faith to help them break through.  If that happens, take note of the following verse.
When they hear, Satan immediately comes and takes away the word that is sown in them.  Mark 4:15b
If you are in doubt after a breakthrough, think about Mark 4:15.
One of the keys to getting through a spiritual attack is getting desperate to get set free.
Don't lose your destiny
The demonic do not have many weapons in their arsenal. The main one is deception. If he can make us believe that he has authority, then we give him authority.
To get yourself set free from a spiritual attack, remind yourself of who God says you are. Keep thinking about that.
Blind Woman Sees
Ryan LeStrange was preaching and the Lord told him to tell a story about a blind woman getting her sight back. He told that story.
Someone brought up a blind woman with one empty eye socket and a white eye with no pupil in the other socket.
The Lord told him that the woman would get her sight back. He prayed for her and she could see.
Watch the complete TV interview between Sid Roth & Ryan LeStrange.