What is a seer?
On this post we will be discussing seer miracles. First of all, we have to decide what a seer is. A seer is a prophet who hears from God primarily using the gift of sight.
Watch the video below.

The Mailing Room of heaven
Ana Werner was taken to the Mailing Room of heaven. It is a huge room filled with packages on shelves. Angels are taking packages down to earth as answers to people's prayers. Other packages are answers to prayers that haven't been asked yet.
Another room Ana has seen is the Body Parts room. These are body parts that can be taken to earth to be placed into people's bodies. (Read the next section for more information on body parts.)

Receiving a knee cap from an angel
Among all the seer miracles that Ana experiences, this is one that really stands out.
Ana Werner gave an altar call after preaching. It was then that she saw an angel behind her. He was carrying a knee cap.
Ana asked if anyone in the line had a sore knee. When someone did, Ana took the knee cap from the angel and placed it into the leg of the lady in the prayer line.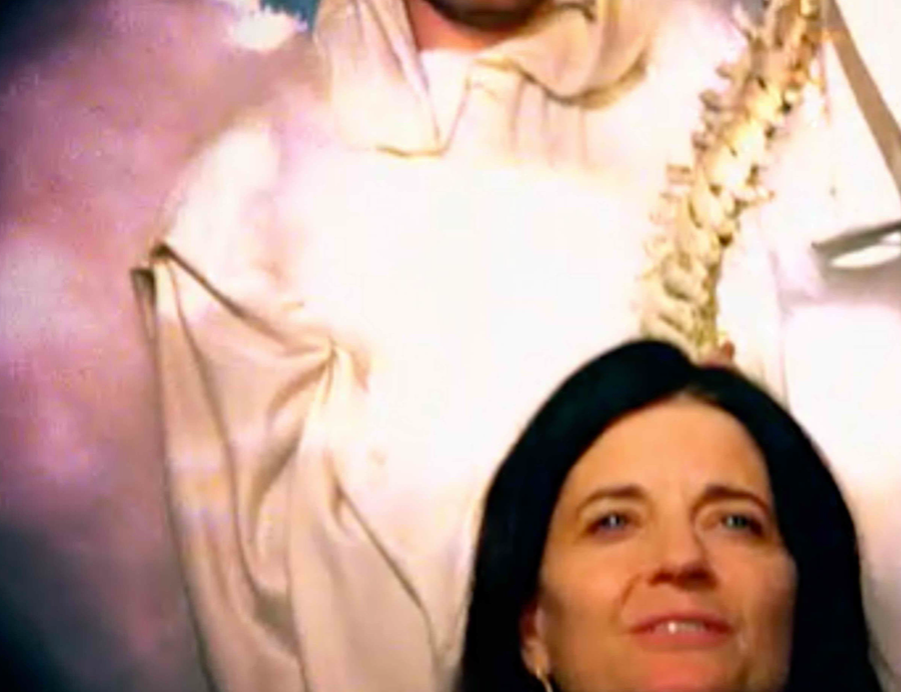 In a similar situation, Ana Werner saw an angel carrying a spinal cord. She told a lady in a wheelchair that there was an angel with a spinal cord.
After the angel inserted the spinal cord into her body, the lady could walk. She had not been able to walk for over 20 years.
Watch the two videos below to learn more.
Seeing English words in the air
When Ana Werner is praying for people, she sometimes sees English words written in the air. The words may represent what emotion caused an infirmity. This will lead to a conversation with the person that results in repentance and healing.

Seer miracles in a highlighted area of the body
Ana Werner will sometimes see an area in a person's body highlighted. She knows that there is pain in that area. Then she prays for the pain.

Watch the It's Supernatural TV show interview between AnaWerner & Sid Roth. Learn about more seer miracles.