Healed of double pneumonia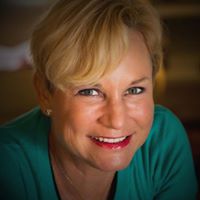 In the early 1990s Heidi Baker was a burned-out missionary in Mozambique. Not only that, but she had double pneumonia.
Against doctor's orders, she flew to Canada and went to the Toronto Airport Church. She was leaning against the back wall in her sick condition.
Someone had a word of knowledge that there was a missionary in the room who had double pneumonia. All she had to do was take a deep breathe. She did and was totally healed.
To learn more, watch the video below.

Getting Heidi Baker's attention
After Heidi Baker was healed of double pneumonia, she was taken to the front of the church. She was slain in the Spirit and had a vision.
Among other things, Jesus came to her. He took flesh from His side & told her to give it to the children. It became bread.
He took a cup & let blood from his side drip into it. He told her that it was a cup of suffering and joy. She should give it to the children. He did it so that there would always be enough.
To learn more, watch the video below.

Evangelizing a hostile congregation
Heidi Baker showed the Jesus film to a new people group in northern Mozambique. After the film they were agitated. Children were fighting and adults were ready to throw stones.
The Lord told her to have an altar call. He eventually told her to call the demonized.
Not wanting to offend the people, she called up all of the people who had night terrors. 36 people came up for prayer. They were manifesting demonically.
Heidi commanded the spirits to be gone in the name of Jesus. All 36 people were slain in the spirit.
Watch the complete interview between Heidi Baker & Sid Roth.