Recitation of Bible verses part of my daily devotions
Part of my private devotions every day includes reciting the 31 Bible verses you see below. By saying them every day for years, I have come to believe them fully.
They are part of my thinking processes as my day goes by. The result is that every day I am full of love, joy, peace and faith.
See our mnemonic device page about tricks on how to memorize Bible verses.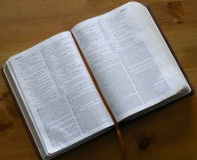 Mediate on the Word of the Lord day and night so that you will be careful to do what is written. Then you will be prosperous and successful.    Joshua 1:8 (Paraphrased)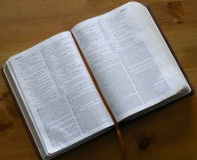 Do not be afraid. The battle is not yours, but God's.    II Chronicles 20:15b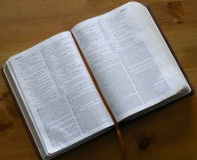 Delight yourself in the Lord and He will give you the desires of your heart.    Psalms 37:4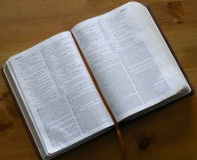 I have hidden Your Word in my heart so that I might not sin against You.    Psalms 119:11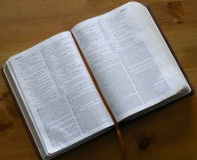 Trust in the Lord with all of your heart and lean not on your own understanding. In all ways acknowledge Him and He will direct your paths.    Proverbs 3:5,6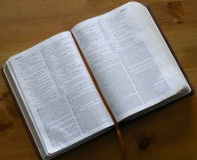 Those who wait on the Lord will renew their strength. They will rise with wings as eagles, they will run and not be weary, they will walk and not faint.    Isaiah 40:31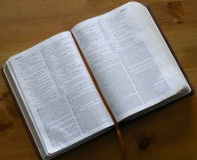 You will seek the Lord and find Him when you seek Him with all of your heart.    Jeremiah 29:13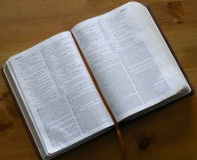 Bring your whole tithe to the storehouse. Test me in this and see if I won't open up the floodgates of heaven with so much blessing that you cannot contain it.    Malachi 3:10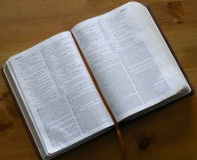 Man does not live by bread alone but by every word that comes from the mouth of God.    Matthew 4:4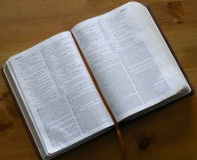 Let your light shine before men so that they may see your good deeds and praise your father in heaven.    Matthew 5:16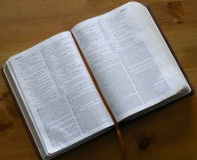 Seek first the kingdom of God and His righteousness and all these things will be added unto you.    Matthew 6:33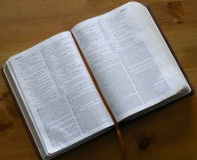 Not everyone who says, "Lord, Lord", will enter the kingdom of heaven, but only he who does the will of My Father who is in heaven.    Matthew 7:21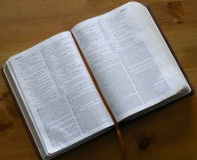 If anyone hears the message of the kingdom and does not understand it, the evil one will come and snatch away what was sown in his heart.    Matthew 13:19a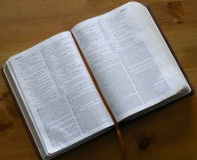 Go into all the world and preach the gospel to all creation. Those who believe and are baptised will be saved. Those who do not believe will be condemned.    Mark 16:15,16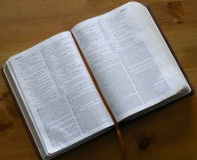 The Son of Man came to seek and to save what was lost.    Luke 19:10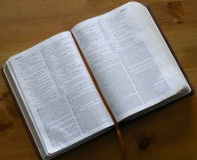 To all who received Him, to all who believed in His name, He gave the right to be called the children of God.    John 1:12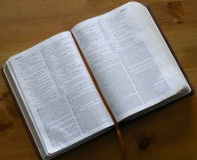 Unless a man is born again, he cannot see the kingdom of heaven.    John 3:3
For God so loved the world that he gave his one and only Son so that whoever believes in Him will not perish but have everlasting life.    John 3:16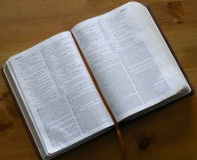 I am the way, the truth and the life. No one comes to the Father except through Me.    John 14:6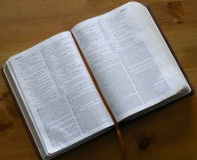 If you love Me, you will do what I command.    John 14:15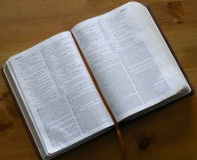 Salvation is found in no one else [but Jesus Christ]. There is no other name under heaven by which you must be saved.    Acts 4:12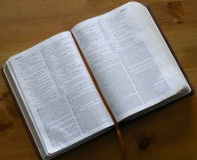 For all have sinned and fall short of the glory of God.    Romans 3:23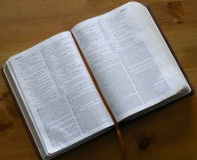 The wages of sin is death. But the gift of God is eternal life through Jesus Christ our Lord.
Romans 6:23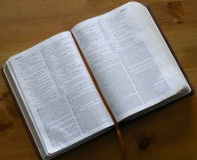 If you confess with your mouth, "Jesus is Lord" and believe in your heart that God raised him from the dead, you will be saved.    Romans 10:9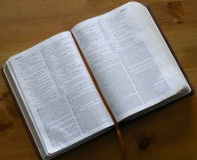 The fruit of the Spirit is love, joy, peace, patience, kindness, goodness, faithfulness, gentleness and self control.       Galatians 5:22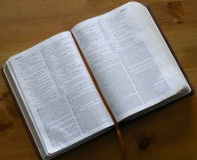 We are God's workmanship, created in Christ Jesus to do good works that God prepared in advance for us to do.    Ephesians 2:10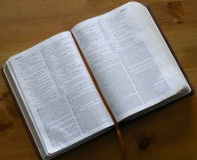 Our battle is not against flesh and blood, but against the rulers, against the authorities, against the powers…and against the spiritual forces of evil in the heavenly realms.    Ephesians 6:12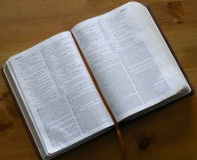 He who began a good work in you will carry it on to completion until the day of Christ Jesus.    Philippians 1:6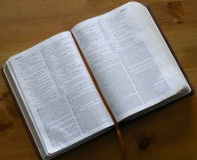 The Lord rewards those who diligently seek Him.    Hebrews 11:6b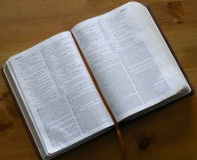 Draw near to the Lord and He will draw near to you.    James 4:8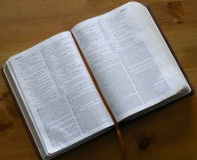 If you confess your sins, He is faithful and just to forgive us our sins and cleanse us from all unrighteousness.    I John 1:9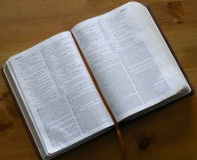 Here I am, I stand at the door and knock. If anyone years My voice and invites Me in, I will come in and sup with him and he with Me.    Revelations 3:20
More Spiritual Food
The verses below are not part of my daily devotions. But, I use them often and they have really changed my life.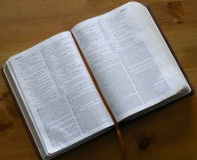 Whatever is true, whatever is noble, whatever is right, whatever is pure, whatever is lovely, whatever is admirable—if anything is excellent or praiseworthy—think about such things.    Philippians 4:8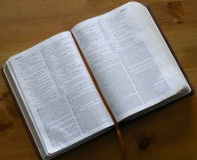 All things work together for good, for those who love God, for those who are called according to His purpose.    Romans 8:28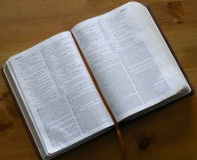 Husbands, treat your wives with courtesy and respect so that your prayers will not go unanswered.    1 Peter 3:7
Lastly, this is what keeps our marriage super strong: Bible reading. My wife and I read four pages of the Old Testament and  a chapter from the New Testament out loud almost every day. Then we pray out loud together.
Related page
Read this web page of a lady's 50 favourite Bible verses.