This post is under construction.
Heavenly Passover seder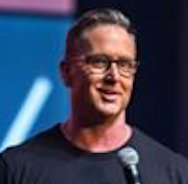 In the midst of a passover celebration with recording artist Paul Wilbur, Pastor Stovall Weens was transported to a heavenly passover seder. This experience brought resurrection glory into his church causing an eruption of miracles. The glory entered the homes of many of his congregants.
Watch the video below.
Watch the complete It's Supernatural television interview with Stovall Weems, Paul Wilbur & Sid Roth.