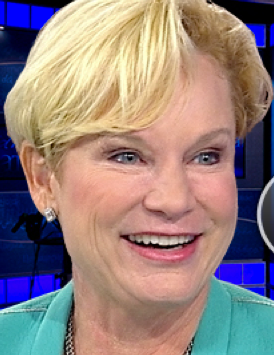 External Voice of God
Heidi Baker got radically saved at age 16.  The next night she heard the audible, external voice of God.  He told her that she was to be a minister and missionary to Africa, Asia and England.
Watch the video below to hear more.
God Takes Wild Prayer Seriously
At age 18 Heidi had an open eye vision where she saw Jesus and two angels.  Because it fitted into the context, she prayed and asked for a nation.
If you are acquainted with Heidi's ministry, you will know that God gave her a nation.
Heidi Baker describes the process in the video below.
Heidi Baker's Ministry Prophesied in Toronto
Heidi Baker was at the Toronto Airport Church listening to Randy Clark. She could not wait for an altar call. She got up and walked to the front. Randy Clark asked her if she wanted the nation of Mozambique. He told her that the deaf would hear, the blind would see and people would get saved.
Blind People See Again
Randy Clark prophesied that, with Heidi Baker's ministry, the deaf would hear, the lame would walk and the blind would see.  She went back to Mozambique and prayed for every blind person she met.  This is the first year total of the number of blind people who could see: zero.
Then, after a year she prayed for a blind person.  Her sight was restored.  The next day she prayed for a blind person.  Her sight was also restored.  The third day the same thing happened.
In the video below Heidi tells the story of a blind woman who had never been given a name.  Heidi gave her a name and prayed for her sight to be restored.  She could see for the first time in her life.
Lavish Love
Mozambique is possibly the poorest country on earth.  Heidi Baker has spent 20 years ministering to these people.
Many are living in the garbage dumps.   She'll go there and rescue them.  They get saved.  The blind see, the deaf hear, the lame walk and people are raised from the dead.
Heidi's secret?  Lavish love.  Watch the video below to see what Heidi means by "lavish love".
Listen to the complete interview between Heidi Baker and Sid Roth.