If anyone is in Christ, he is a new creation: old things are passed away; behold, all things are become new.  II Corinthians 5:17
Seeing into the 5th dimension and beyond
Quantum physicists tell us that there are at least ten dimensions.  Most of us are used to only four: length, width, height and time.

 God raised us up with Him and seated us with Him in heavenly places in Christ Jesus.  Ephesians 2:6
When Christians see things in the Bible that they do not understand, they'll often dismiss it as being figurative language.  Ephesians 2:6 is not figurative language.  Part of us beyond the 4th dimension is truly seated with the Lord in heavenly places.
People are communing with another dimension when they
Though I am absent from you in body, I am present with you in spirit and delight to see how disciplined you are.  Colossians 2:5
When Paul was with the Colossians in spirit, he was beyond the 4th dimension.
The one who joins himself with the Lord is one spirit with Him.  I Corinthians 6:17
That explains how we can have one mind with the Lord.
Many of the ideas above came from a Justin Abraham podcast.
The Sacred Dance
For I know the plans I have for you," declares the LORD, "plans to prosper you and not to harm you, plans to give you hope and a future.    Jeremiah 29:11
Also, listen to  The Sacred Dance by Justin Abraham.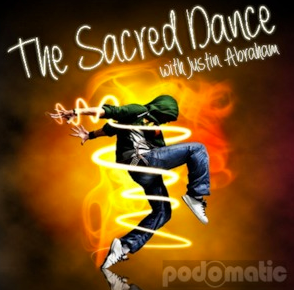 If you want to be in the perfect will of God, you may be uncomfortable at times.  That is partly because He wants to mold you into what you are supposed to be.
Expect the church worldwide to be extremely shaken.  It takes a lot of shaking to get people to walk in their true purposes.
Think about Joseph.  He had his dreams.  He walked towards those dreams and got into some very uncomfortable situations.  In the end he became prime minister of Egypt and his brothers bowed down to him.