Tough times can produce miracles & other wonderful results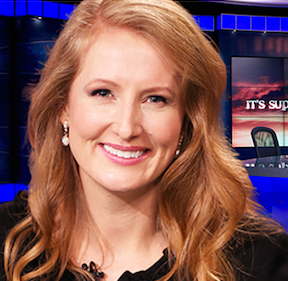 Katherine Ruonala says your personal wilderness actually holds pathways to joy, supernatural peace and even miracles. She  shares the keys to breakthrough, and she has the miracles to prove it.
To hear the story of her personal wilderness, you will have to watch the interview with Sid Roth below.  In the meantime, learn about some of the miracles that have happened in Kathrine's meetings.
No eardrum, hearing restored
Katherine Ruonala was having a meeting one night when the Lord gave her a word of knowledge that she should pray for a deaf person.  She asked for a deaf person to come up.  One lady did.
Because of a cancerous tumour, her ear and eardrum had been surgically removed.  Katherine prayed for her.  Her hearing was restored.
Watch the video below.
 Where we are weak, he is strong
God is our refuge and strength, always ready to help in times of trouble.

Psalm 46:1
This is a very important thing to remember.
As she brings her weaknesses to the Lord, He give Katherine great favor.  Amazing miracles happen in her meetings.  Katherine says that presenting her needs and weaknesses to the Lord is one of the main keys to the success of the meetings.
This is explained more fully in the video below.
Two Heroin Addict Miracles
At one of Katherine's meetings, a heroin addict was saved and set free from addictions.  Within 24 hours the new Christian prayed for another heroin addict who was also set free.
Dead Raised to Life
Katherine Ruonala mentors a number of young people.  One young man saw an older man fall over and die from a heart attack.  The paramedics could do nothing.  The young man prayed for the older man who came back to life.
Watch the video below.