Raised from the dead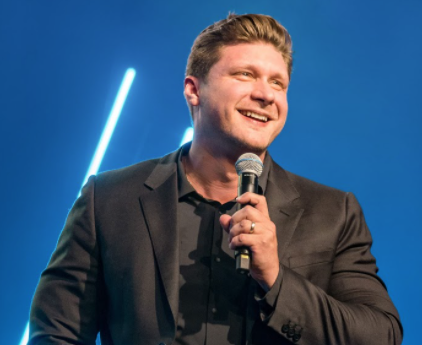 Daniel Konenda is an evangelist in Africa who is following the footsteps of the late Reinhard Bonnke. He is 38 years old and his crusades have seen 21 million decisions to follow Jesus.
He has seen virtually every miracle that can be found in the Bible including people being raised from the dead.
His meetings can last up to 6 hours. One lady brought her very sick son to a meeting. The son was so sick that he died. The mother took him to the medical tent where it was confirmed that the boy was indeed dead. People from the tent recommended that the mother take the boy to the evangelist.
The mother stood with the corpse in her arms. By the time she took was able to take him to Daniel Konenda, the boy had been dead so long that he was stinking.
Daniel prayed for him and he was raised from the dead.
Learn more from the video below.

A witch's attempt to kill an evangelist
Evangelist Daniel Konenda was preaching in Nigeria. A witch doctor in the crowd was attempting to curse him so that he would die. She had already cursed and killed at least 10 people.
Suddenly Daniel saw her screaming, writhing on the ground like a snake and foaming at the mouth. Some of the evangelist's team took her to a tent, cast the demon out and lead her to the Lord.
Then the team took her to Daniel's platform. She told Daniel that she had come there that night to kill him. Then she said that instead she had become a believer in Jesus. That was because she saw that Jesus was more powerful than her witchcraft.
We are all fighting spiritual warfare
Our struggle is not against flesh and blood, but against the rulers, against the authorities, against the powers of this dark world and against the spiritual forces of evil in the heavenly realms.  Ephesians 6:12
God is working to defeat the power of the enemy through us. Our responsibility is to bring the Spirit of God into the world. We may have to force the forces of evil to yield wherever we go.
As born again Christians, here is our mission statement: Heal the sick, raise the dead, cleanse those who have leprosy, drive out demons. Freely you have received; freely give. Matthew 10:8.

Watch the It's Supernatural television program with Daniel Konenda and Sid Roth.