Biblical prophecy being fulfilled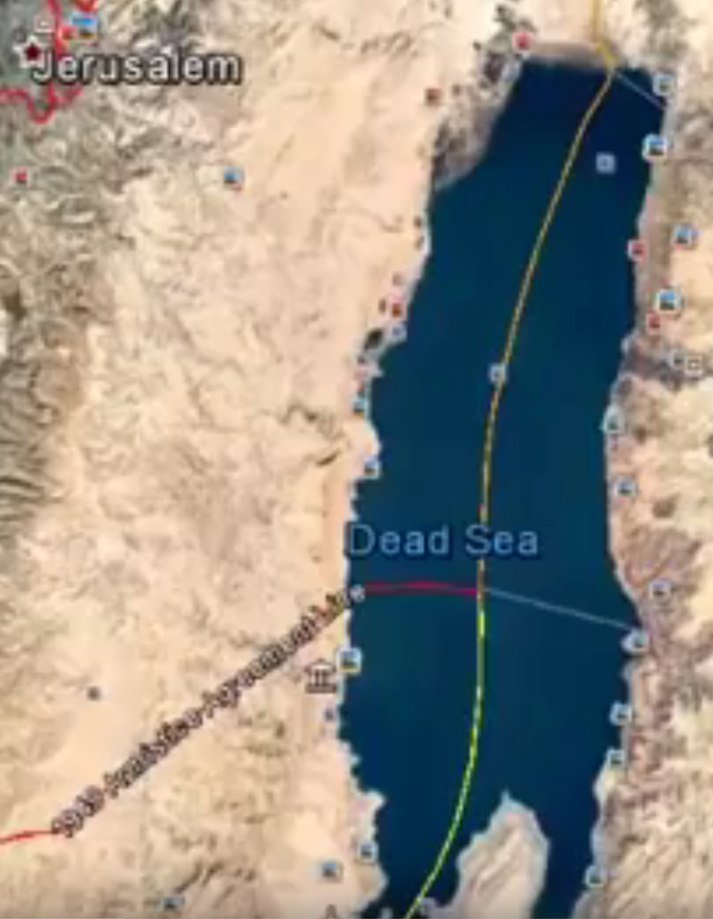 8. Then he said to me, "This river flows east through the desert into the valley of the Dead Sea. The waters of this stream will make the salty waters of the Dead Sea fresh and pure.  9. There will be swarms of living things wherever the water of this river flows. Fish will abound in the Dead Sea, for its waters will become fresh. Life will flourish wherever this water flows.              Ezekiel 47:8-9

The above passage says Fish will abound in the Dead Sea.   That prophecy is in the process of being fulfilled.
This body of water is almost 10 times as salty as the oceans.  Fish cannot live there.
For man-made reasons such as irrigation,  the amount of water flowing into the Dead Sea is being appreciably reduced.  The shoreline has been receding at the rate of one meter per year.  I.e.,  the sea is significantly smaller than it was a few years ago.
Dead Sea sinkholes
A consequence of this is thousands of sink holes around the sea.  They are being filled from below by fresh water.   Not only that, but in some cases fish are showing up in those sink holes.
In 2015 researchers from Ben Gurion University sent divers to the floor of the Dead Sea.  Among other things, they found craters up to 15 meters across with fresh water coming into the sea.
Not only is fresh water coming from beside the shores.  Fresh water is also coming from below.
Read more about this biblical prophecy coming to pass.  Click on the link below.  The story also has a video showing fish swimming in a sinkhole.
The data for this blog post came from Breaking Israel News.
10. Fishermen will stand along the shore; from En Gedi to En Eglaim there will be places for spreading nets. The fish will be of many kinds—like the fish of the Mediterranean Sea. 11. But the swamps and marshes will not become fresh; they will be left for salt.  
Ezekiel 47:10-11


Save
Save