What is a bloodline curse?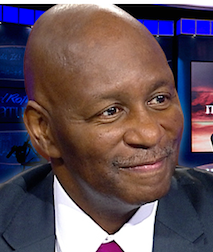 John Turnipseed had a bloodline curse.  A bloodline curse, also known as a "familiar curse", is a spiritual, physical or social bondage that is handed down through the family bloodline from one generation to the next.  It can be reversed.
This video explains more about what a bloodline curse is.

Fatherless childhood
Young boys need a father's influence and guidance.   John Turnipseed had been raised in the church as a very young child.  However, at one point his father rejected God and started beating his mother.
John prayed but his father kept beating his mother.   Consequently, John rejected God.  His father left home and John really suffered.  Watch more in the video below.
Childhood teachings help in time of adult adversity
John Turnipseed, the criminal, was barricaded in his office with the police outside.  Remembering his childhood teachings, he began to pray.  He was arrested with a smile on his face.
Breaking off bloodline curses
John and his family got together and identified the fact that they had bloodline curses.  They had to say some very unpleasant things about themselves.  It was difficult, but they were able to break off the curses.
Here are the 5 steps:
 Acknowledge there is a curse operating.
 Announce it and be bold about breaking the curse.
 Awareness — Make family aware of what you are doing.
 Act — Name it, be specific and know what you are going after.
 Arm yourself and family with truth, power and the Blood of Jesus.
Watch the short video below to hear how John and his family broke the bloodline curse.
Watch the entire TV interview between Sid Roth & John Turnipseed.
Related page
Gateways of the Body, Soul & Spirit will help you understand bloodline curses.
A Familiar Spirit can cause a bloodline curse.