Satanic slave sent to hell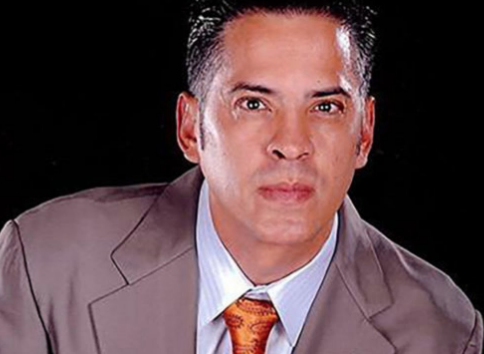 John Ramirez spent 25 years in a blood covenant with Satan. But then he was set free.
First of all, he left his body & went straight to hell. In hell the devil said that he loved John. He said that he was really happy with the way that John had cursed people with fear & otherwise destroyed their lives.
But somehow, the cross of Jesus Christ saved him. Watch the video for further information.
Fear, Satan's #1 weapon
Fear is Satan's main weapon. While John had that blood covenant with Satan, he was afraid to NOT torment people or otherwise disobey the devil. He was afraid that he or a family member might get into a car crash or some such thing.

Give curses while astral projecting
John used to astral project through neighborhoods putting curses on people. Sometimes believers would know how to resist John's power. They would pray and send him out of their area.

What led up to having a blood covenant?
As a child, John Ramirez lived in a violent house.  Sometimes his father would stay up all night beating his mother.  He could hear it and he knew what was happening.
One day, at age 13, John prayed that his father would die.  A while later someone shot his father in the face and he died.
John had come from generations of devil worshipers on his father's side.  Starting at age 8 he would go to a demonic church from 7 pm to 5 in the morning.  Later on he would teach people about the occult for $100 an hour.  He was deep into devil worship.
Demons can have control over parts of a person's life if the person does not block the demonic gateways.  By watching the wrong things in a movie a person can open up a gateway to the demonic.
The devil can anesthetize the mind.  When a person's mind is anesthetized, the demon can have greater control over it.
Watch the It's Supernatural television interview between John Ramirez & Sid Roth.