Greater things than these…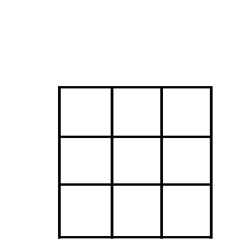 Jesus healed the sick, raised the dead, walked on water, became invisible to hide from a crowd, walked through walls, etc. And then, in John 14:12 He says, "Whoever believes in me will do the works I have been doing, and they will do even greater things than these." Expect to be doing greater things.
In our little city recently we were told to expect a 200 year flood. We were told to expect a great rain storm and to expect the water to come rushing into the city Thursday afternoon.
We have Jesus in us and Jesus commanded a storm to stop. So, on Thursday morning we commanded the storm system to move to a less populated area.
Thursday afternoon I mowed the lawn wearing a T shirt. One of our group saw the weather radar on TV.  It showed the storm dividing in two as it came towards our city. It passed by on either side of us but not over us. Thank you Lord.
Leaving the familiar
By faith you can be walking into the world of "greater things". However, you would be leaving the familiar and stepping out in faith.
Justin Abraham
Justin Abraham is one person we've met who is living a life far more supernatural than most Christians have ever heard of. He will be referenced several times in this article. At the bottom will be a link to a website where we rented access to some of his teaching.
Time
The Holy Spirit was not given until the second chapter of Acts. Yet King David said, "Don't take your Holy Spirit from me" in Psalm 51:11. He went forward in time to appropriate the Holy Spirit.
We are hearing about time miracles now more than ever.
Justin Abraham saw the iPhone before it existed. He also saw cars that will use fresh air for fuel. He has seen a biodegradable iPad. He says that airplanes will be fuelled by electrons passing under their wings. He has seen a rocket that can get to the planet Mars in one day.
He has seen that the economic system of the future will not run on money. (That's fortunate because artificial intelligence will be taking so many jobs away.) We should be provided for supernaturally and work in what's in our scroll (Our book of destiny, so to speak). It will be a new economics of happiness & well being.
Love will pull your spirit
Justin Abraham was once sitting in front of his computer and started thinking about how much he loved a particular church in Seattle. Suddenly his spirit went to that church. He was on stage, next  to the pastor for a split second. Than he was back in front of his computer.
About five minutes later he received a text message from the pastor. He asked Justin if he had just been there.
---
Access some of Justin Abraham's thoughts on greater things here. I highly recommend going there. We've been experiencing the supernatural for years now. And we consider this teaching life changing for us.