What is the glory of God?
We all, with open face beholding as in a glass the glory of the Lord, are changed into the same image from glory to glory, even as by the Spirit of the Lord.  2 Corinthian 3:18
Below you will discover how we can be changed from glory to glory. But first let's find out what glory of God is.
The glory of God is the manifest presence of God. It is something you experience. It transforms you.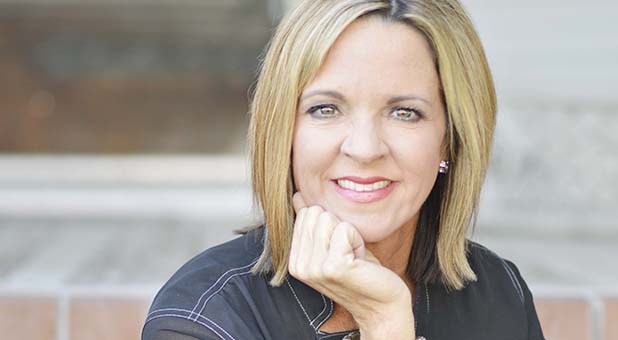 Jennifer Eivaz was ministering at a women's conference when the air above seemed to part. She could feel the fire of the Holy Spirit pouring out on the people.
Jennifer says that one of the big secrets in accessing the glory is friendship with the Holy Spirit. Think of your best human friend. That friendship happened because you spent lots of time with them.
She asked the Holy Spirit to be her friend. She said that she wanted to experience Him continually.
Watch the video below to learn more.
A Glory Cloud
Sometimes people will see a cloud above Jennifer Eivaz' head. That's a glory cloud. It is the manifest glory of God made visible.
Once Jennifer Eivaz saw a glory cloud appear as a mist moving above the congregation. After the glory cloud came, miracles broke out.
The presence of the Holy Spirit
The Holy Spirit wants to be close to you. He wants to be your friend.
Jennifer Eivaz wanted to have a close connection with the Holy Spirit. She began praying to the Holy Spirit. She kept telling Him that she wanted to be closer to Him. She was seeking out friendship with Him.
Finally, after much prayer, the Holy Spirit walked into the room. She physically felt His presence come upon her.
As she kept praying for a close friendship with the Holy Spirit, He kept coming to her. He taught her His presence and how to flow with Him.
Visible Glory of God on a person
Sometimes the glory of God on Jennifer Eivaz is so strong that she glows like a light bulb. Watch the videos to see actual photos of Jennifer glowing.
From glory to glory by reversing trauma
One night Jennifer Eivaz  was sleeping when the Holy Spirit lifted her up and hugged her. He deposit healing into her emotional heart. He reversed hurts caused by past traumas.
After that experience, Jennifer prayed for many people to reverse their traumas. She had a great deal of success. People could not do things that they never could have done before.
Watch the video for further explanation.
Watch the entire  It's Supernatural television interview between Jennifer Eivaz and Sid Roth.