Dead baby delivered live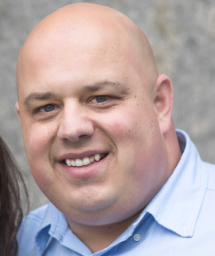 Before we talk about the Fire of God, let's talk about the time James Levesque was in Ghana, Africa. He saw a vision of Jesus beside a live woman who was resting.
James took his team over to her. The women explained that a year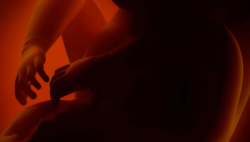 previous a witchdoctor had placed a curse over her womb. She was obviously very pregnant but unable to deliver.
James cursed the curse over her womb. Her whole belly started moving.
Later James Levesque got an email from a pastor in the church in Ghana. The women had given birth to a healthy baby boy.
The fire of God for the first time
At one point James Levesque definitely was not a Christian. Someone offered him a ride to another town if he would first attend church.
At church an ex-gang member gave his testimony. Someone told him that Jesus had set the gang member free.
When he got home, he prayed for the first time in his life. He said, "Jesus, if you are real, reveal yourself to me."
A lightning bolt came and hit him in the chest. He fell over and began saying, "Jesus, you are real. Jesus, you are real." He told Jesus that if He was real, he would spend the rest of his life telling people who Jesus was.
Watch the short video below to hear James Levesque tell this story in his own words.

Fire of God in the streets
James Levesque was in his church praying when he suddenly saw Jesus behind the baptismal. Fire was coming out of the baptismal. The Father told James, "I am reigniting the fire of awakening again." He said, "My fire will burn in the streets. My fire will burn in the streets."
Later James heard a loud explosion. An underground transformer near the church had exploded and blown a number of manhole covers off. Fire was coming out of the holes.
Hear all the details that give more explanation to the entire story. Watch the video below.

The best of times & the worst of times
James Levesque had a vision of the wave of glory coming over the United States. Miracles and healings would be everyday occurrences.  People would be raised from the dead; others would be supernaturally walking in their destiny.
At the same time buildings of men and governments of men would be falling. The Lord said, "It will be a great and terrible day." He said that it would be the greatest move of God we have ever seen. But for some people, it would be judgment.
Watch the entire It's Supernatural TV interview between James Levesque and Sid Roth.